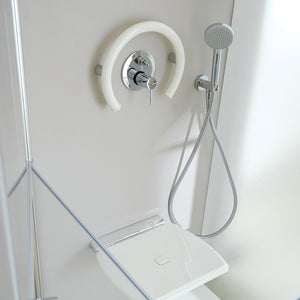 Maximizing Home Safety: Five Ways to Use Rounded Grab Bars Rounded or curved grab bars are effective in enhancing home safety, providing a versatile solution for various locations where safety is crucial, especially for the elderly. Here are five practical ways to seamlessly incorporate these rounded bars into your living spaces: Shower Stability: The round grab bar proves invaluable in the shower, providing stability when stepping in and out, as well as support during activities like hair rinsing, shaving, or foot scrubbing. The vinyl-coated options, such as those from Ponte Giulio, offer a softer, warmer grip and come in a...
---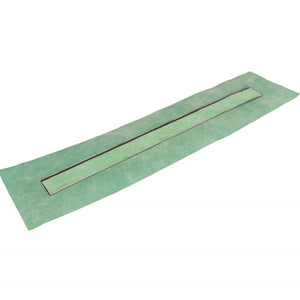 Unveiling the Allure of Invisible Slim Design Linear Drains Step into a realm of bathroom elegance with Invisible Slim Design Linear Drains, redefining how we perceive shower spaces. Offering a fusion of functionality and grace, these advanced drains transform the ordinary sight into a true work of art, constructed for superior performance that enhances your entire bathing experience. The hallmark of these drains lies in their ability to discreetly conceal beneath tiles, creating an illusion of a drain-free floor. Meticulously constructed with a discerning eye for design, Invisible Slim Drains revolutionize the essence of luxury in contemporary bathrooms. Materials Beyond...
---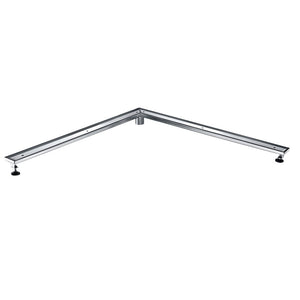 Unique 36 Inch L Shape Corner Shower Drains - Elegance and Functionality in One In the domain of bathroom design, every detail possesses the potential to enhance the overall aesthetics and functionality. An often-overlooked component that exerts significant influence is the drainage system. L Shaped Corner Linear Drains, a cutting-edge and inventive solution, are reshaping the way we approach bathroom design. This article explores the realm of Corner Linear Drains, highlighting how they enhance both the aesthetics and functionality of your bathroom space. Aesthetics and Versatility - L Shaped Corner Linear Drains are designed with aesthetics in mind. Their sleek...
---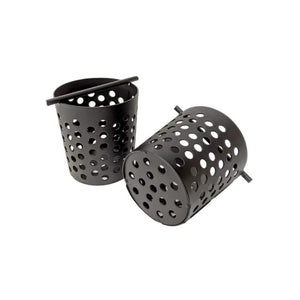 How to Prevent Hair Clogs with the Right Drain Cover and Hair Trap Dealing with a clogged drain, often caused by hair, can be a real nuisance during your shower. To prevent this common issue, here's what you need to know: The Hair Clog Challenge: Hair clogs are a frequent problem in bathrooms, particularly in shower and bathtub drains. As hair goes down the drain, it can mix with soap scum and other debris, causing stubborn blockages. To avoid this, you can choose between two solutions: 1. Drain Covers: Various types of drain covers are designed to capture hair and...
---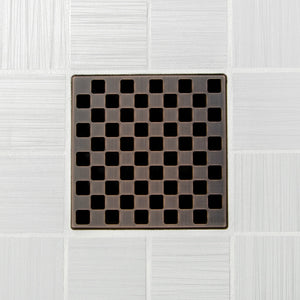 Elevate Your Bathroom with Upscale Ebbe Shower Drains When it comes to designing a luxurious and upscale bathroom, every detail matters. From the choice of tiles to the fixtures and fittings, each element plays a vital role in creating a high-end ambiance. Among these details, one often overlooked yet crucial component is the shower drain. Ebbe shower drains, with their sophisticated designs and quality craftsmanship, are the perfect choice to elevate your bathroom to a new level of opulence. Exquisite Design Ebbe shower drains are renowned for their exquisite and upscale designs. Unlike conventional round or linear drains, Ebbe shower...